Mysterious Venice Tour & Travel Guide | Things to do in Venice - Youtube Video
Thanks for Subscribing
youtube.com/c/WorldGuide
Venice's name is came from the ancient Veneti people who inhabited the region by the 10th century BC.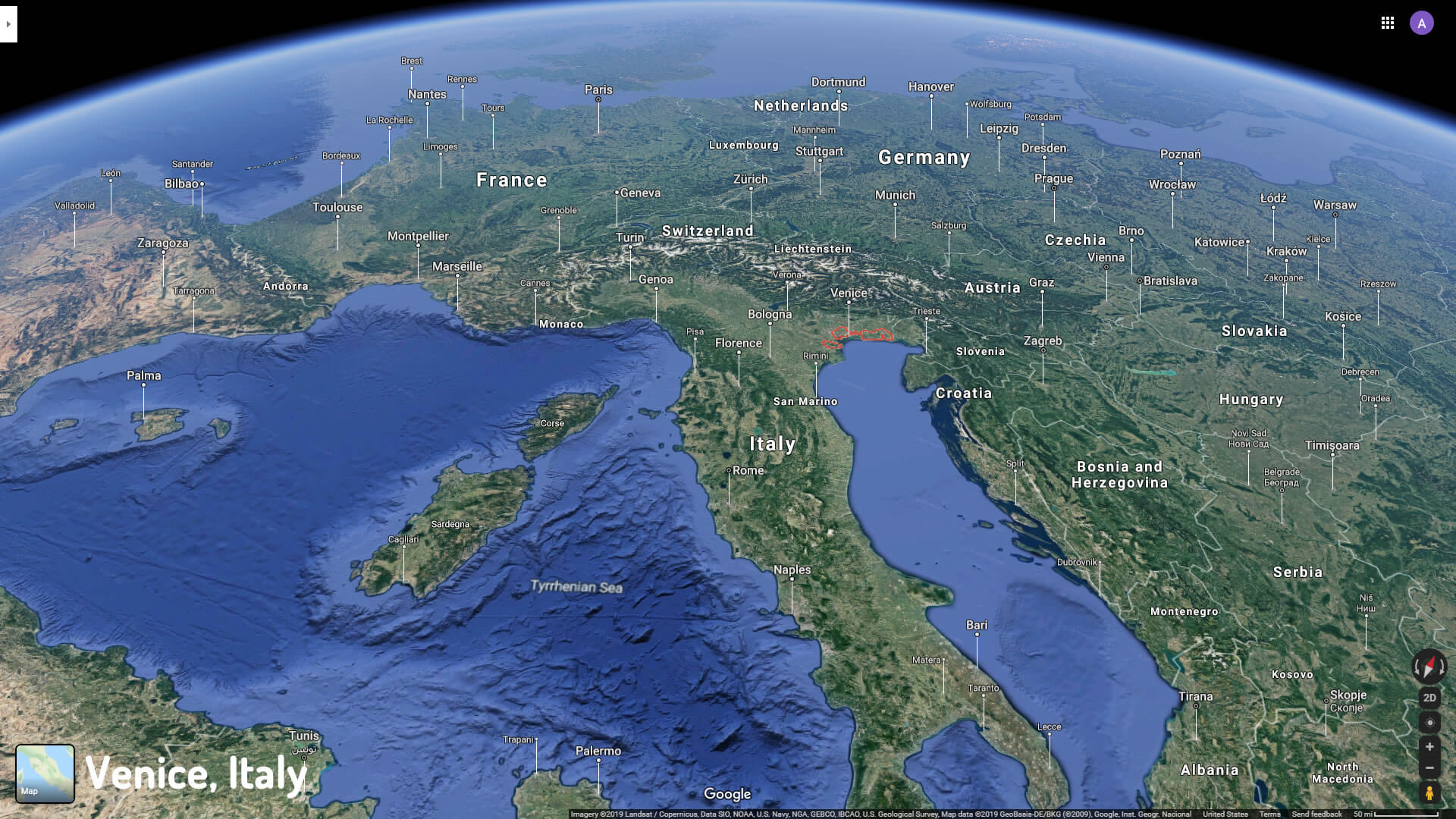 Venice Italy From Space

Between 697 and 1797 Republic of Venice was a major financial and maritime power during the Middle Ages and Renaissance.
Most tourists begin their visits from San Marcos. Here you'll find great St Marks Square. The Square is surrounded by some of the Venice's finest architectures.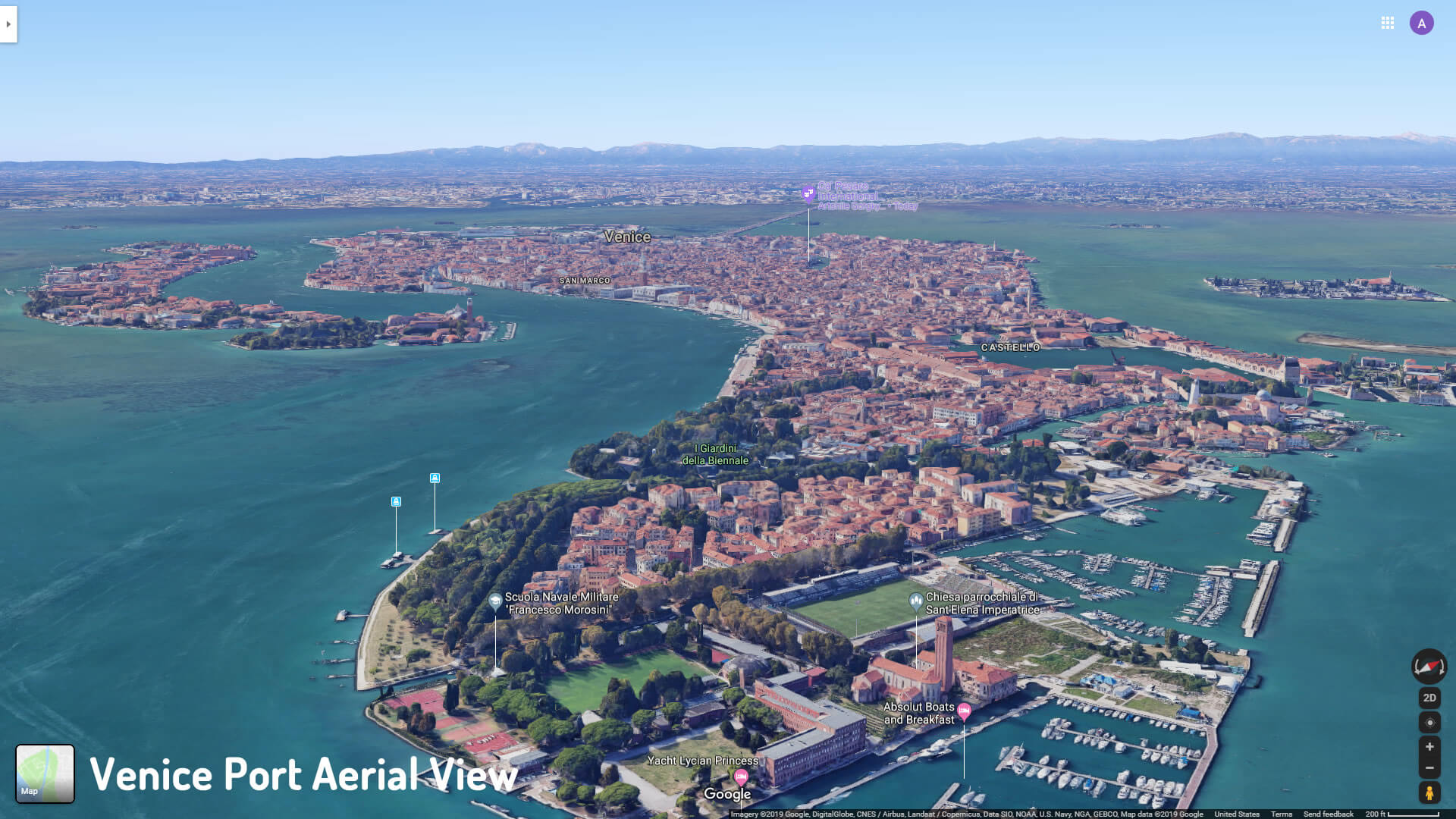 The Doge's Palace
Visit Venetian Gothic masterpiece Doge's Palace. Today its courtyards, apartments and chambers are a museum.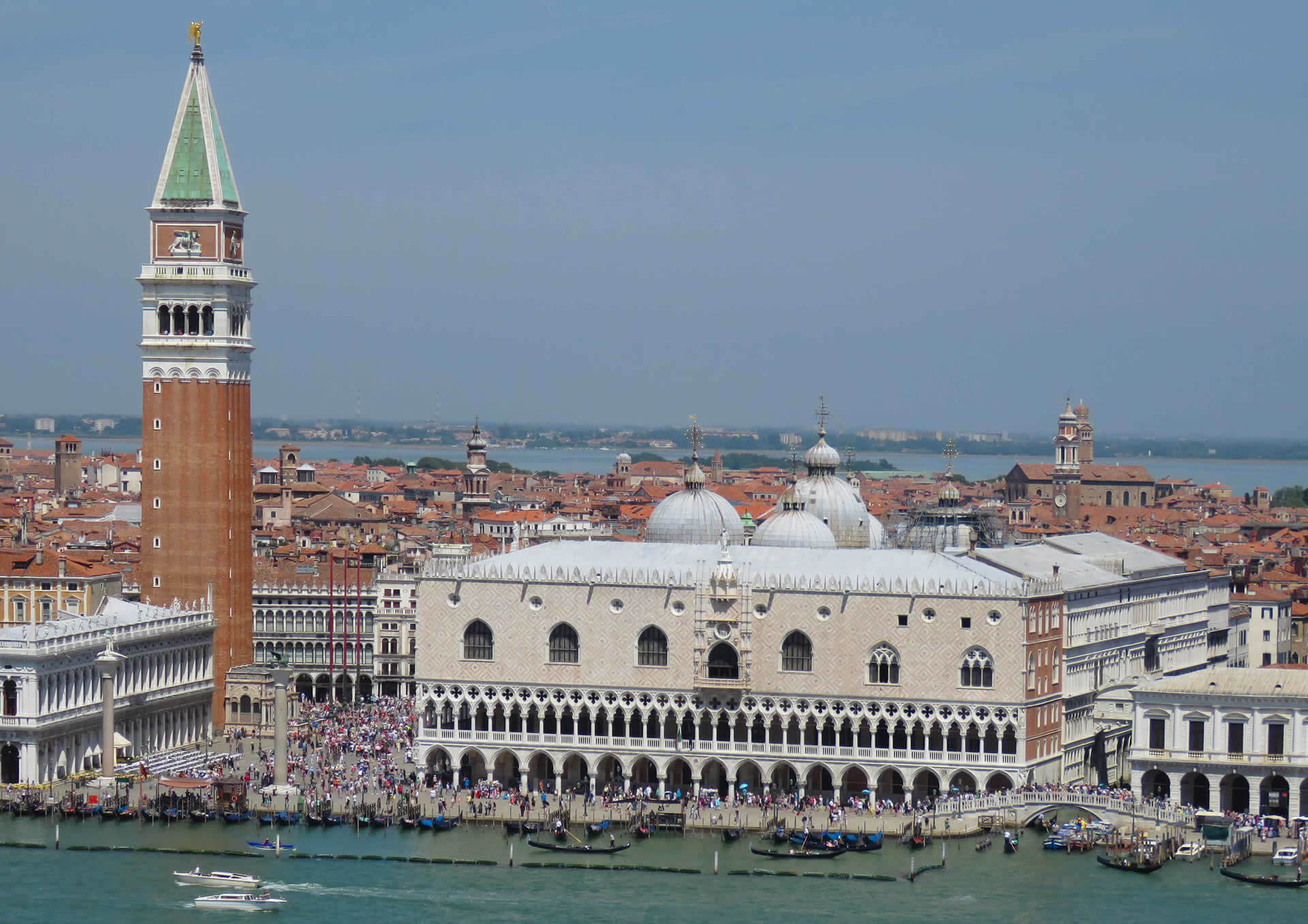 The Doge's Palace, the former residence of the Doge of Venice

The Grand Canal
Begin your journey along one of the world's great aquatic thoroughfares, The Grand Canal.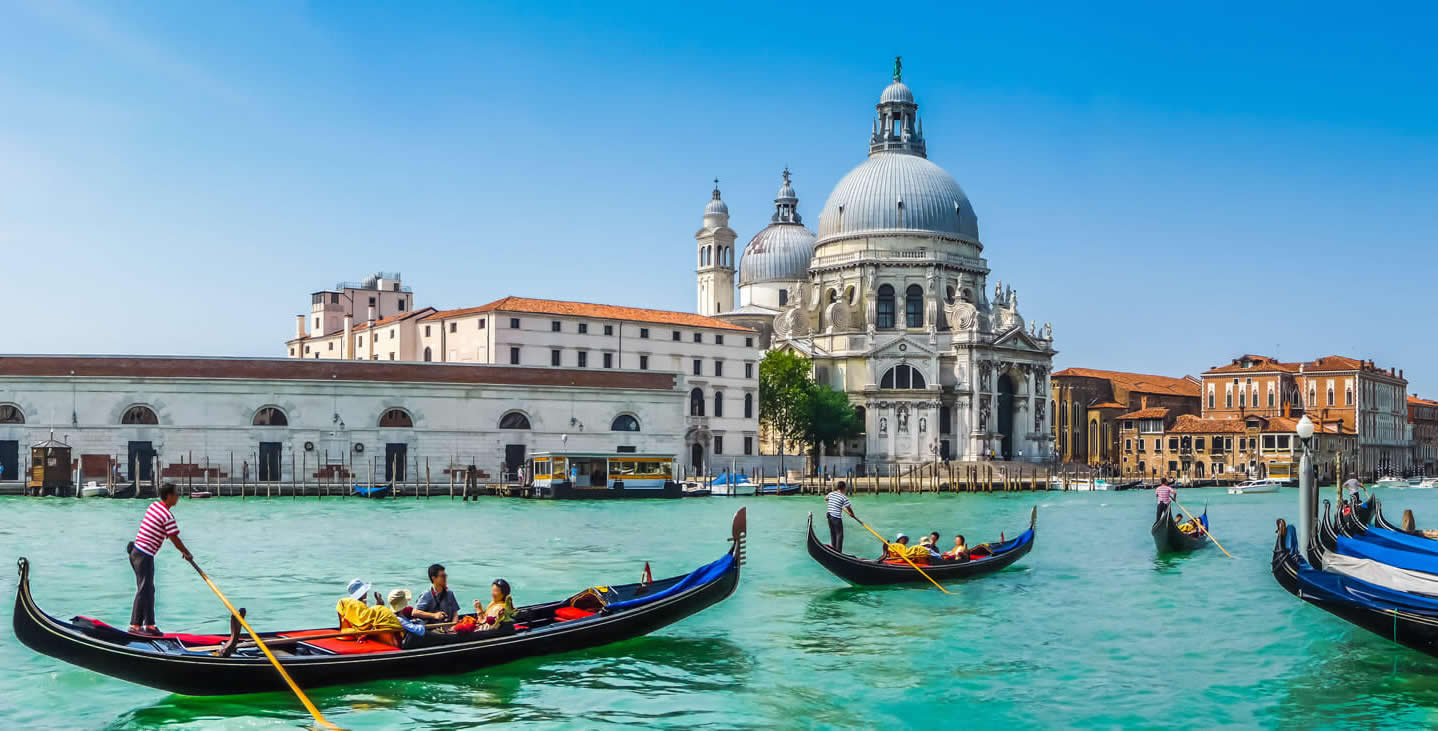 The Grand Canal, Venice

Palazzo Grassi
Don't forget to visit Palazzo Grassi's bold restoration and artworks.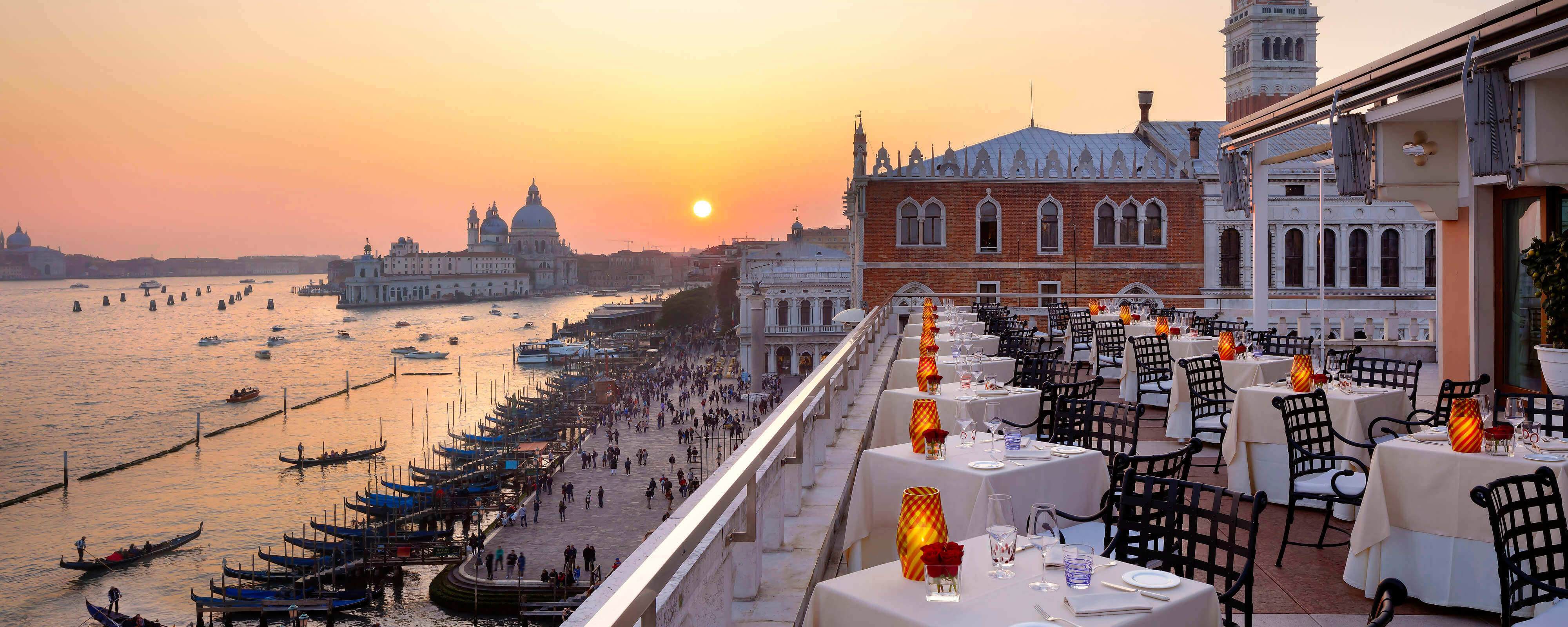 From Palazzo Dandolo Venice

Rialto Bridge
Rialto Bridge is the oldest of the Grand Canal's four crossings for over 300 years. Today still stands as the grand gateway to the Rialto Markets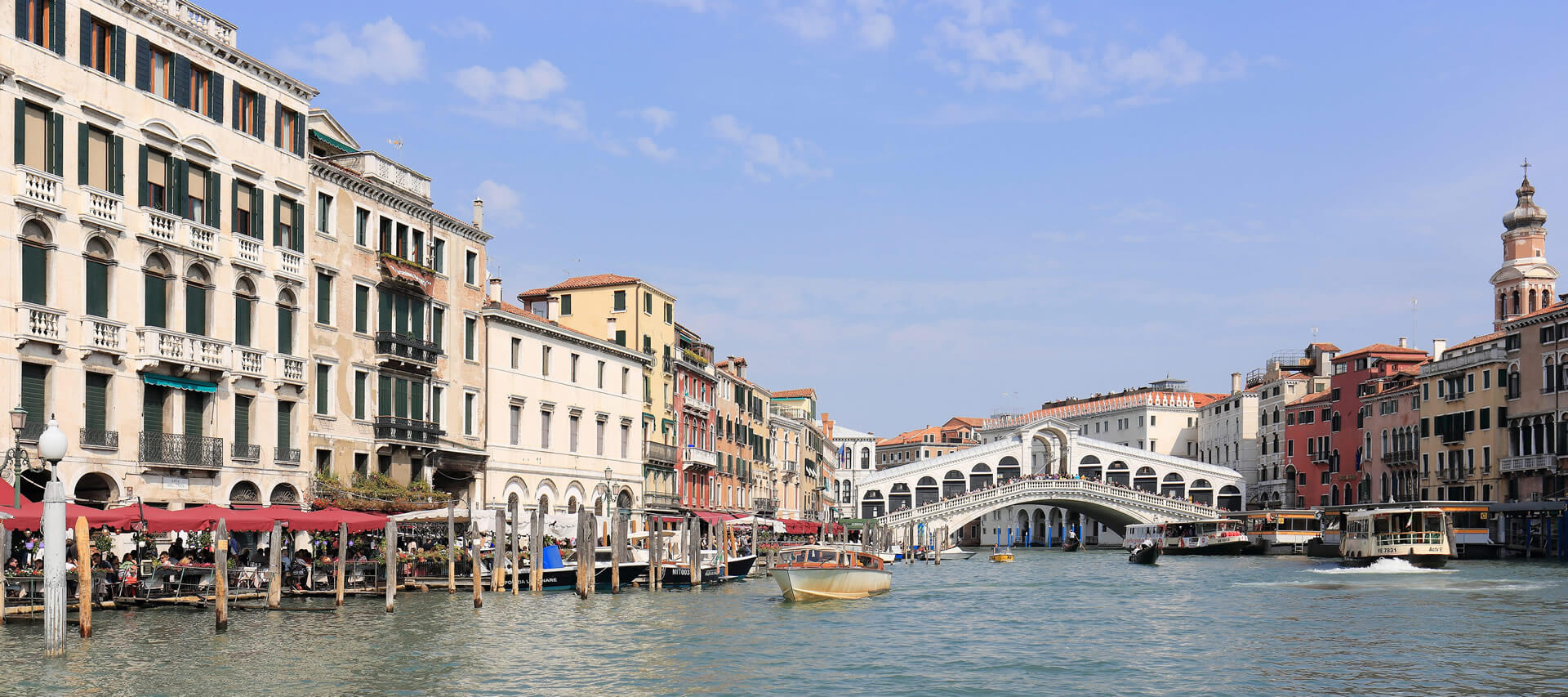 Venice in autumn, with the Rialto Bridge in the background

Bridge of Sighs
There are hundres more bridges to explore Venice, connected Dodge's Palace to the historic prison, the Bridge of Sighs.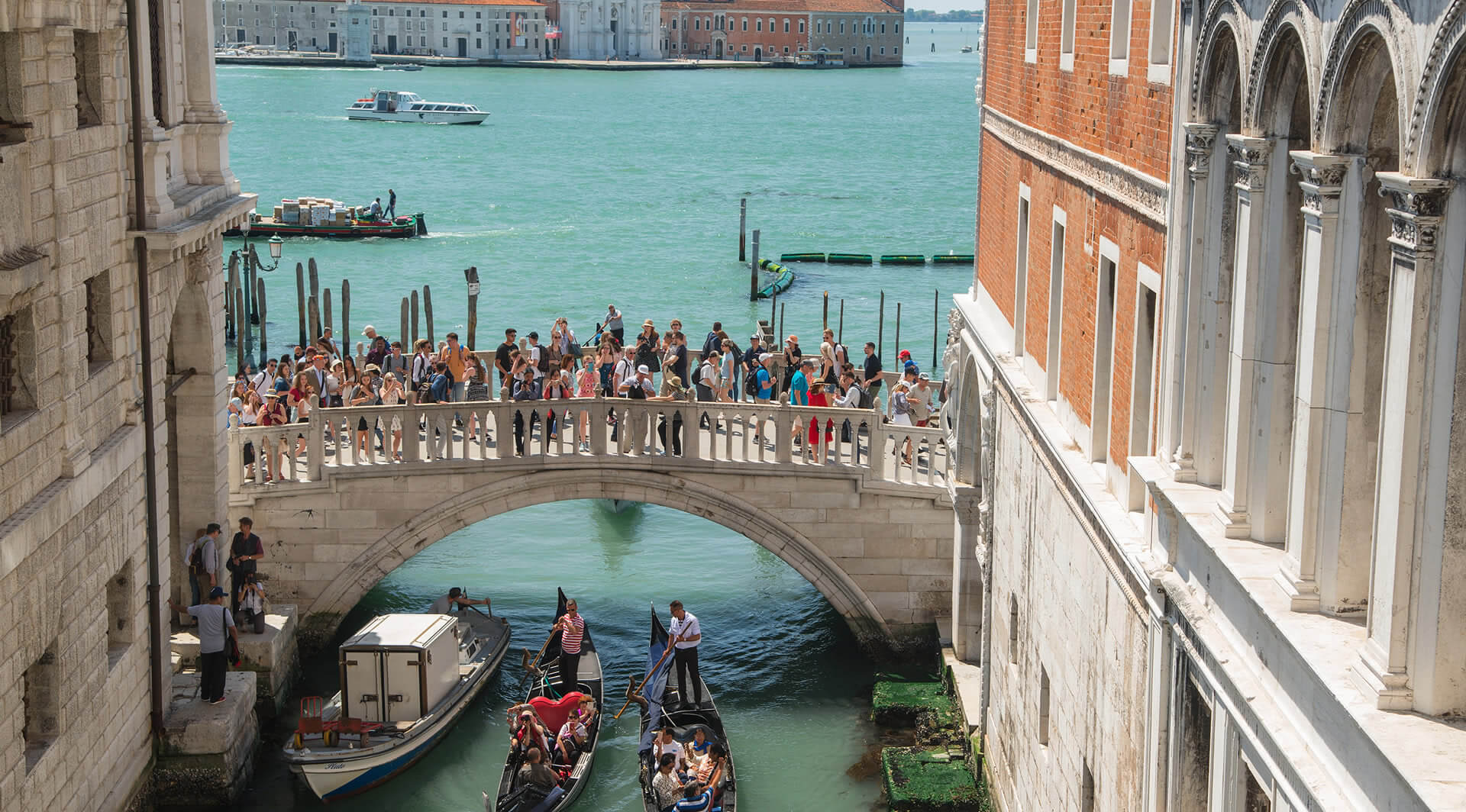 View from the Bridge of Sighs

Burano Island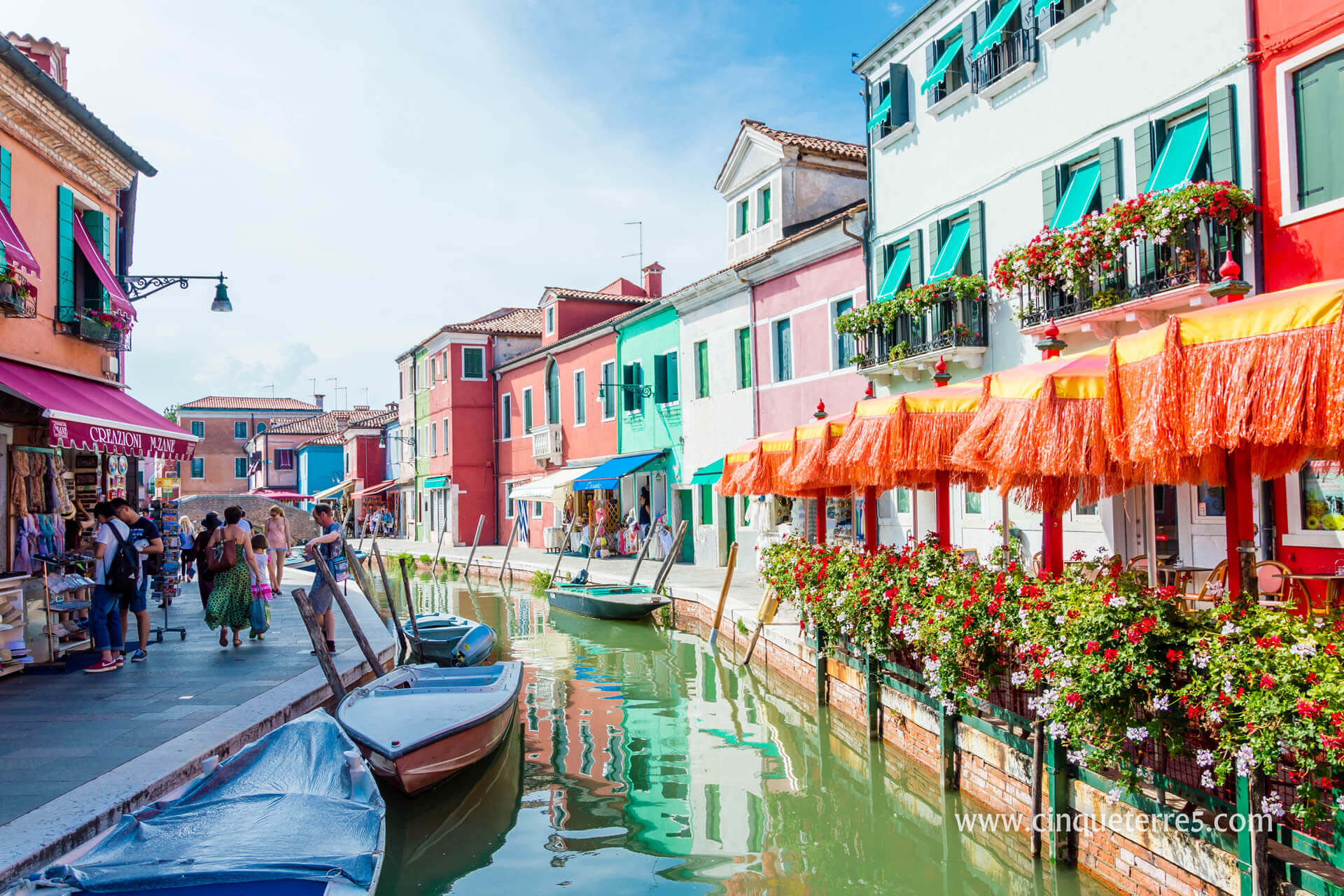 Like Murano, Burano is also a tourist destination, usually reached via vaporetto

Gondola Punta and Basilica Salute, Venice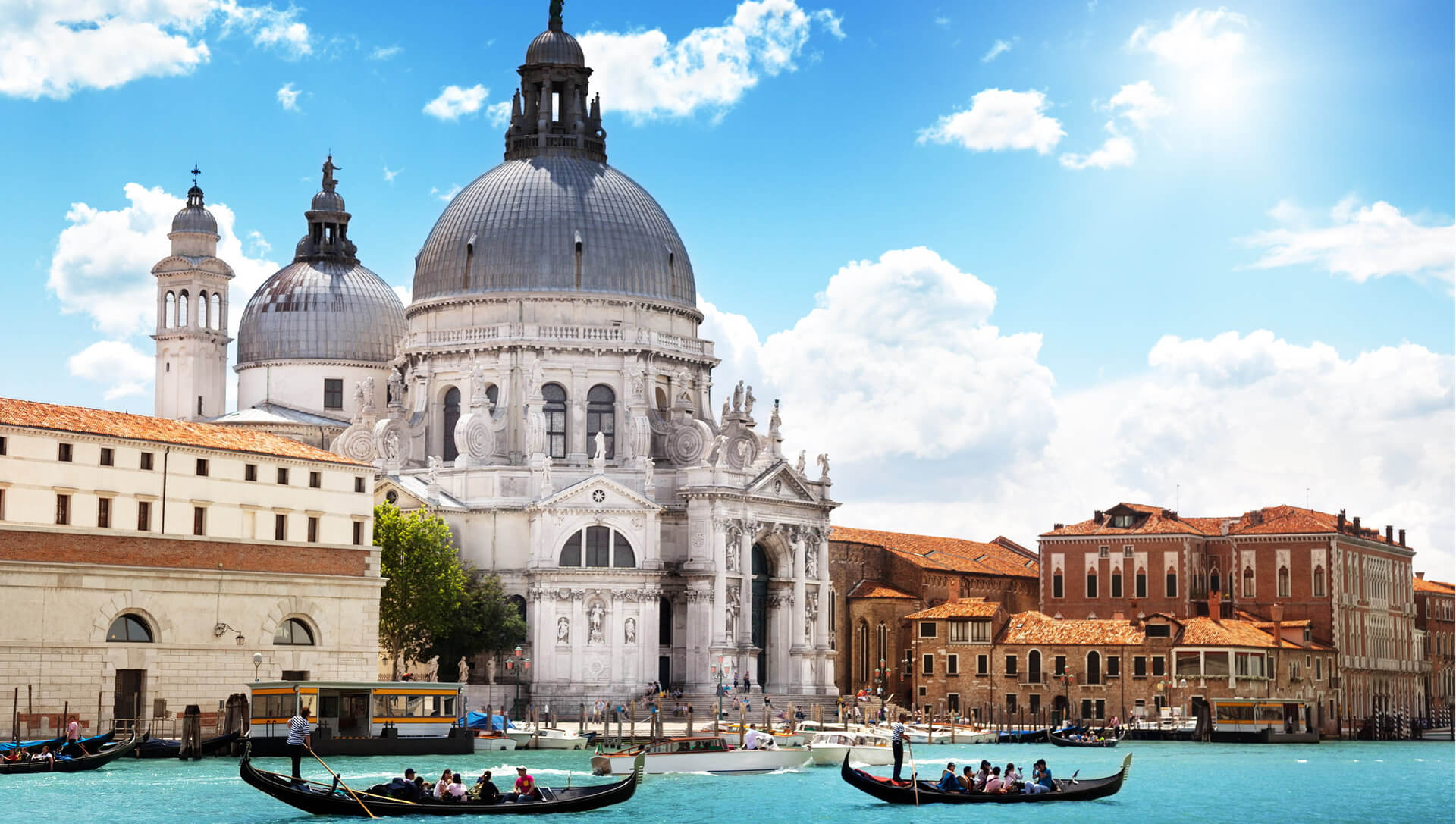 View of San Giorgio Maggiore Island from St. Mark's Campanile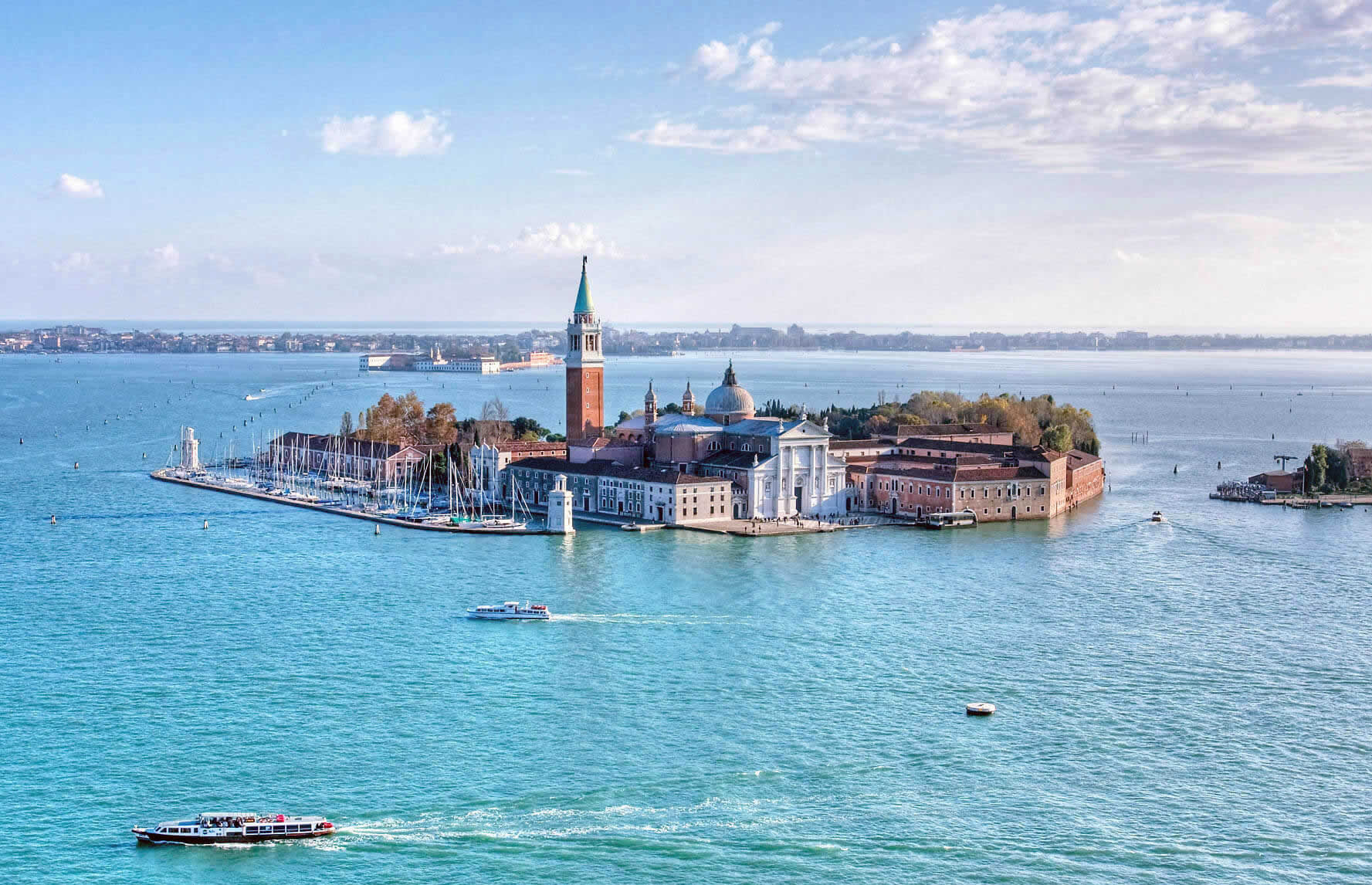 Piazza San Marco, Doge's Palace