Maiden's Tower and the Seraglio Point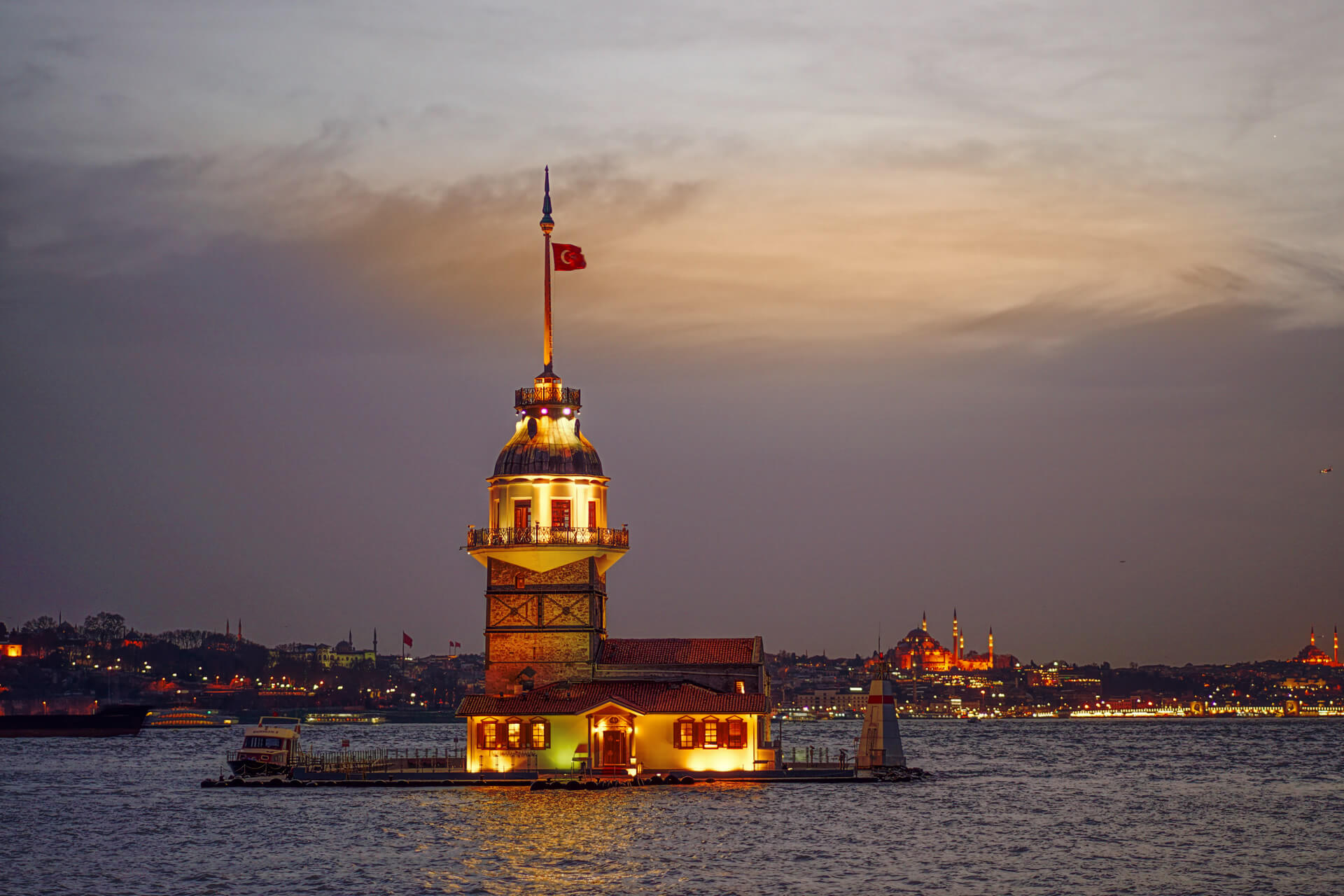 Maiden's Tower Opening Hours
Thursday 9:15AM – 7PM
Friday 9:15AM – 7PM
Saturday 9:15 AM – 7PM
Sunday 9:15AM – 7PM
Monday 9:15AM – 7PM
Tuesday 9:15AM – 7PM
Wednesday 9:15AM – 7PM
Phone:
+90 216 3424747
What is the story of Maiden's Tower in Istanbul?
According to Turkish legend, a princess was locked in Maiden's Tower to protect her from being bitten by a snake. Come and learn other amazing facts and legends about Istanbul's most curious tower, erected around 340 BCE on an islet on the Bosphorus.
The Maiden's Tower has been used as a tax collection area, a defense tower, a lighthouse, a quarantine hospital during the 1830 cholera epidemic, and a radio station! Explore at your leisure and get amazing 360 views of Istanbul from the top.
Maiden's Tower lit up in early evening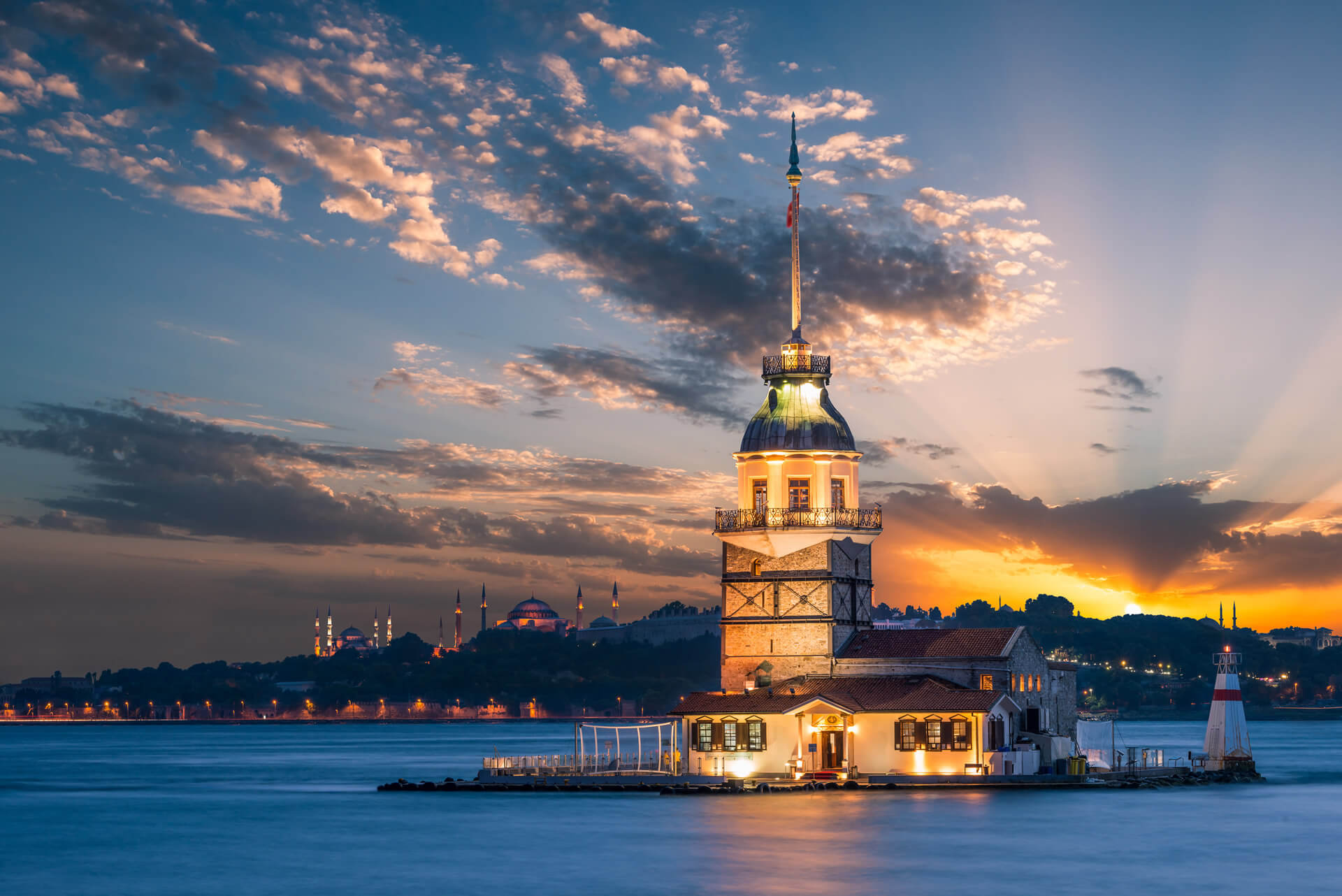 The Maiden's Tower, Istanbul - Turkey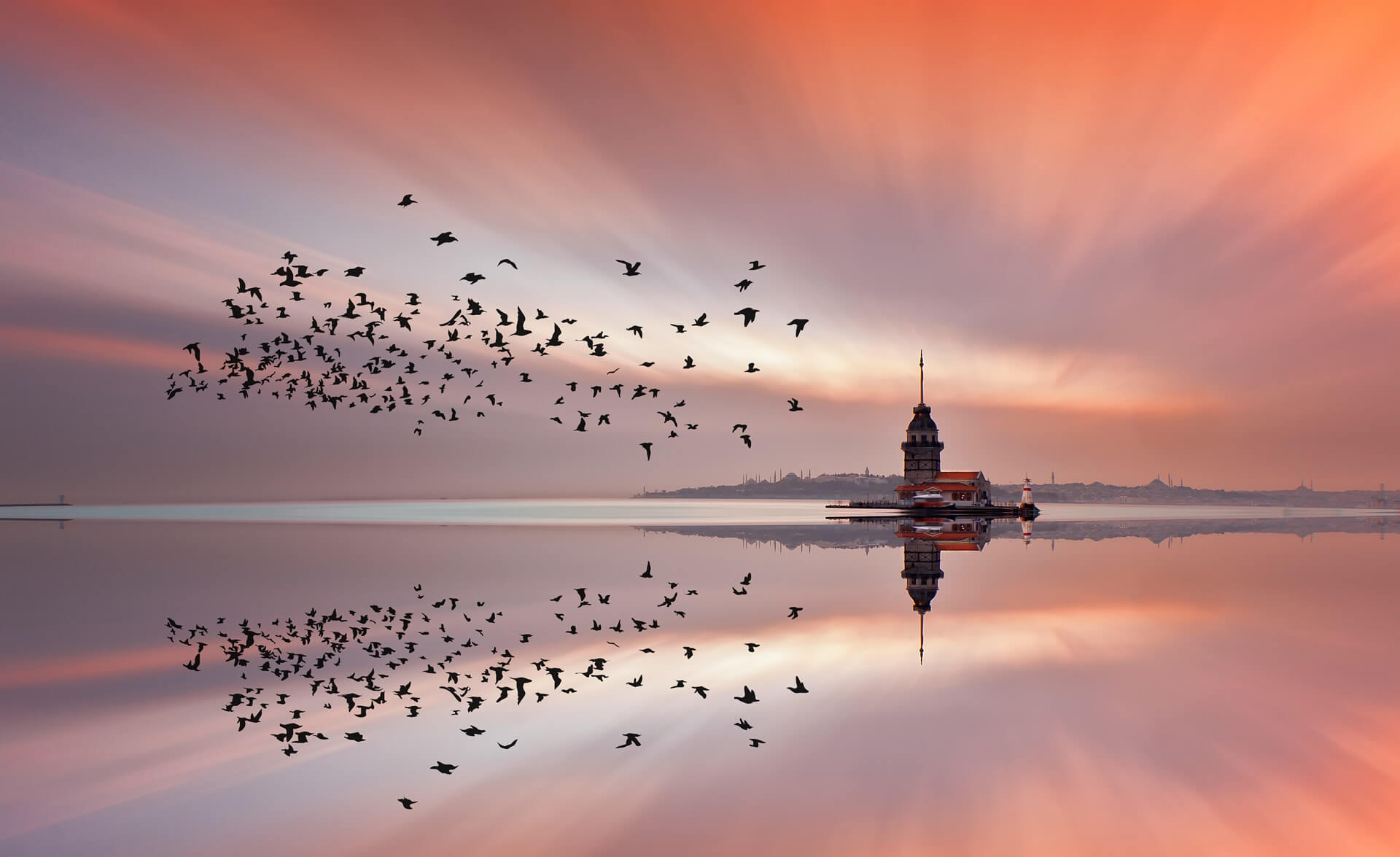 Maiden's Tower Entrance Fee, Ticket Prices and Before Buy

Adult (18+): EUR €10.00 each
Child (6-17): EUR €9.00 each
Kids under 6 can join for free, no ticket required
The Maiden's Tower is only accessible from the Asian side of Istanbul
The guide speaks English and Turkish

What's included?

Entrance to the Maiden's Tower
Boat transfer to the tower and back
English and Turkish-speaking guide (optional)

Important information Boats run every day from 09:15 until 18:30 from Salacak, every 15 minutes. Highlights of Maiden's Tower and What Things to do

Get astounding photo opportunities from an islet on the Bosphorus, it's just a quick ferry ride from Üsküdar!
Visit Maiden's Tower during the daytime and learn the history of one of Istanbul's most storied structures
Head to the cafe at the top (we must warn you, it's hard to get a seat!) and enjoy 360 views of Istanbul

The Maiden's Tower History In 1110 Byzantine Emperor Alexius Comnenus built a wooden tower protected by a stone wall.

During the Ottoman conquest of Constantinople (Istanbul) in 1453, the tower held a Byzantine garrison commanded by the Venetian Gabriele Trevisano.

It was destroyed during the earthquake of 1509, and burned in 1721.

Since then it was used as a lighthouse, and the surrounding walls were repaired in 1731 and 1734, until in 1763 it was erected using stone.

From 1829 the tower was used as a quarantine station, and in 1832 was restored by Sultan Mahmud II. Restored again by the harbour authority in 1945, the most recent restoration began in 1998 for the James Bond movie The World Is Not Enough, and steel supports were added around the ancient tower as a precaution after the 17 August 1999 earthquake. Maiden's Tower Today The Maiden's Tower has a restaurant in the first floor and a café at the top of the tower.

Today, Kizkulesi is a very popular and classy restaurant and cafeteria-bar. It offers 360 degree views of the Bosphorus and the old city, especially at night.